Soundtracks
The Surprising Solution to
Overthinking
Transform your
overthinking

from a super problem
to a superpower.
Overthinking isn't a
personality trait.
It's the sneakiest form of fear.
It steals time, creativity, and goals. It's the most expensive, least productive thing companies invest in without even knowing it. And it's an epidemic.
In Soundtracks, New York Times bestselling author Jon Acuff offers a proven plan to change overthinking from a super problem into a superpower.
If you want to tap into the surprising power of overthinking and give your dreams more time and creativity, learn how to DJ the soundtracks that define you.
If you can worry, you can wonder.
If you can doubt, you can dominate.
If you can spin, you can soar.
Find out how in Soundtracks!
A few words from some people you may have heard of
regarding Soundtracks.
Don't overthink this book. Read the first chapter for free and see if it's for you.
A little about Jon Acuff
Jon Acuff is the New York Times bestselling author of eight books, including his most recent Wall Street Journal #1 bestseller Finish: Give Yourself the Gift of Done, and he's an Inc. Magazine Top 100 Leadership Speaker. He lives outside of Nashville, Tennessee, with his wife and two teenage daughters.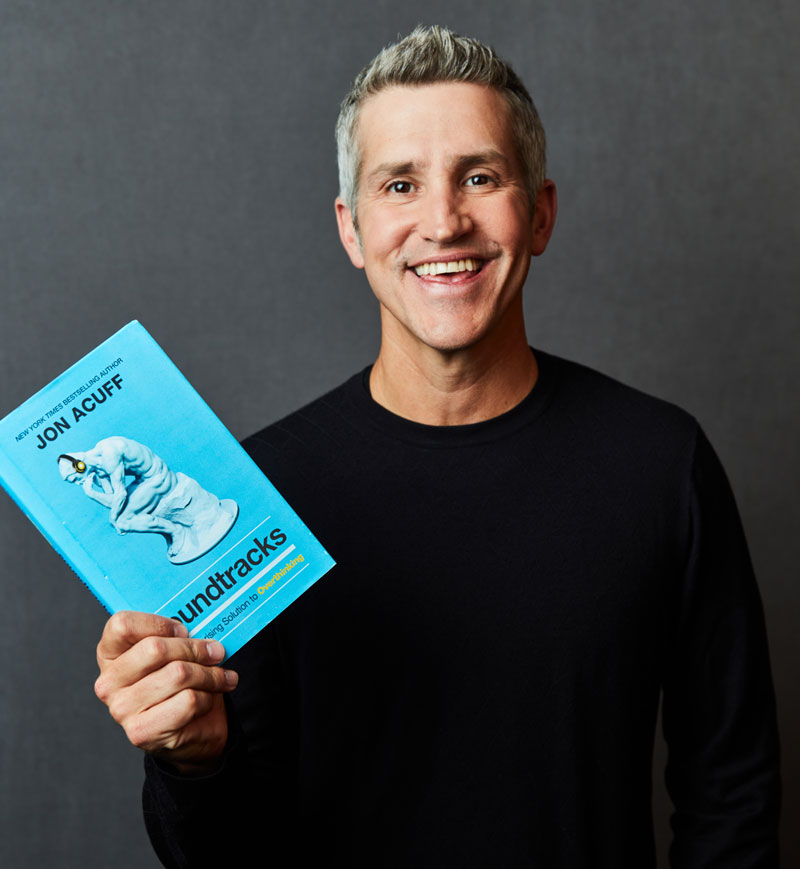 Find Jon at all your favorite
online hangouts
Copyright @2022 All Right Reserved
Commonly referred to as 'One of the 10 most important sculptures in the world,' Auguste Rodin's, "The Thinker" was chosen for the cover as the perfect symbol for what happens when you get frozen in place by a bit of overthinking.